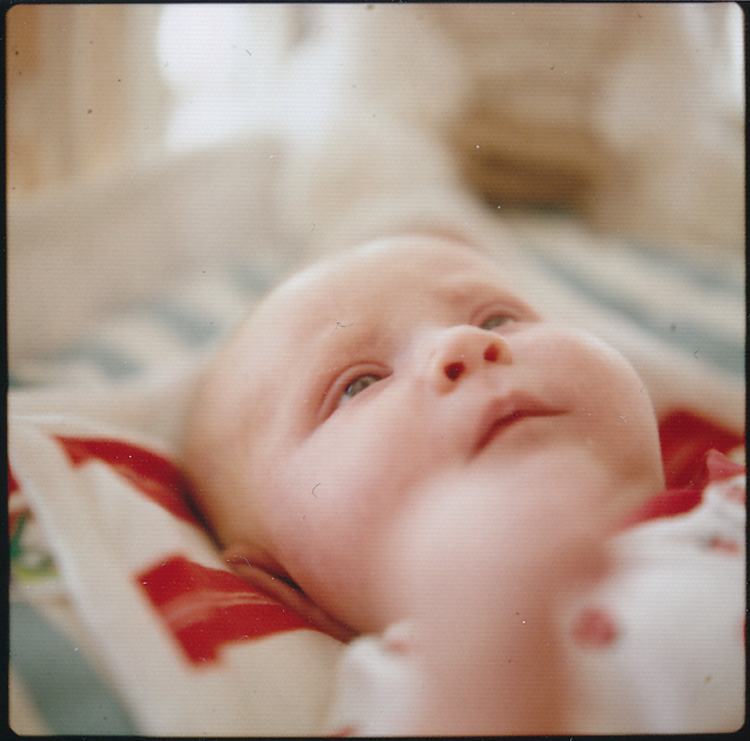 Maybe some of you have been wondering why it has been rather calm over here. She is the reason: Meet little Miss Sophia. She was occupying my thoughts and my body during the past months.
She arrived five weeks ago on a sunday night. The delivery was long-lasting and painful (some claim that you forget about the pain directly afterwards which is bullshit.). The first weeks at home have been quite chaotic (a nursing-marathon from hell including bleeding nipples and a heavy eater baby screaming day and night) and everything else than cosy and pink clouds everywhere. I was focusing so much on preperations for the delivery that i was totally overwhelmed by everything that was following. There were uncountable things i wish i have known before.
Now it feels better and better for each day passing by. We have a happy baby and mummy at home. Her smile makes me melt inside. It is hard to imagine my life without this tiny person in it.
Hasselblad 500C/M + Fujifilm FP-100C