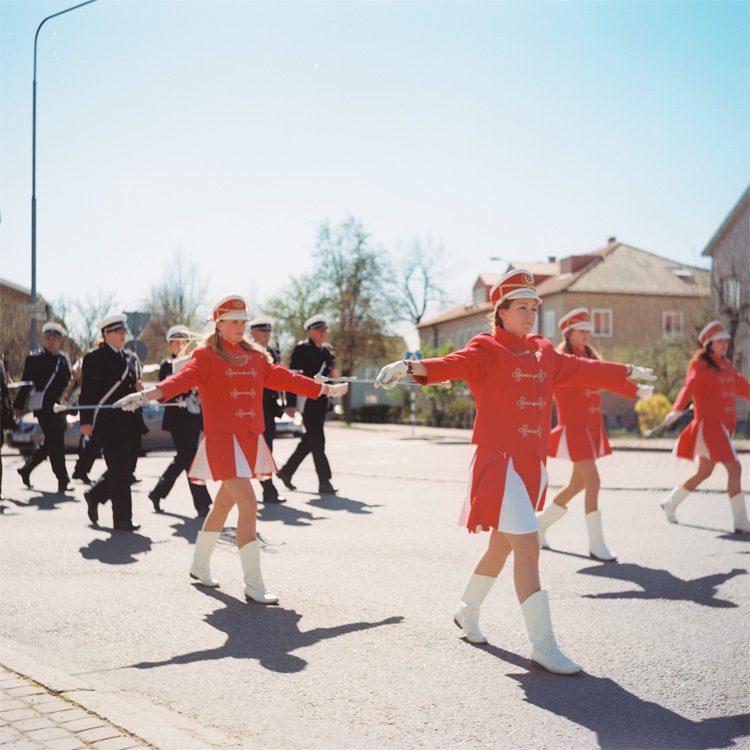 Another frame from the latest roll of medium format film.
Took this one when we had a look at the 1st of May parade here in town.
I´m really into taking pictures with the Lubitel right now. We clicked.
Before i was using Kodak Portra 160VC in it i tried the b/w TMax 400.
I think it´s a quite okay film it´s just not really me. I don´t really like it.
I´ve been taking pictures with it lately as well but i´m not really convinced.
Maybe i´ll show you some of these here later on anyway.
Lubitel 166+ + Kodak Portra 160VC