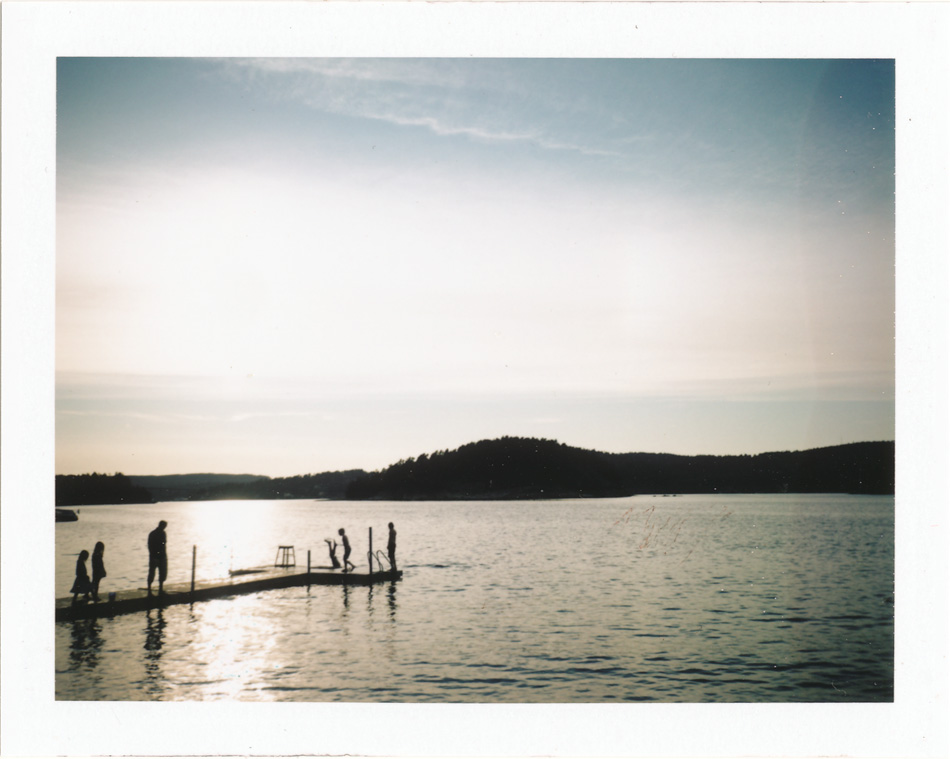 Sorry for my absence. This must be the most boring blog there is right now.
However, my week wasn´t boring at all. I moved out to the summer house at the coast. Today was my last day at work. YES!
I took the first of these two instant shots wednesday evening. The second one the morning after somewhere around 6.30am. I was swimming in the sea every morning before leaving for work. I can´t think of any better way to start the day.
Polaroid EE66 + Fujifilm FP-100C