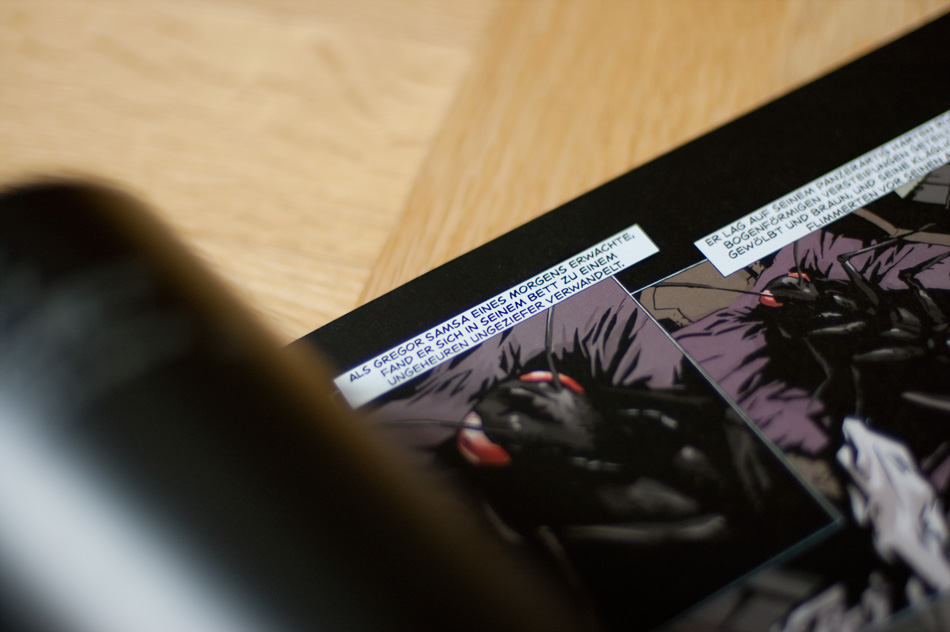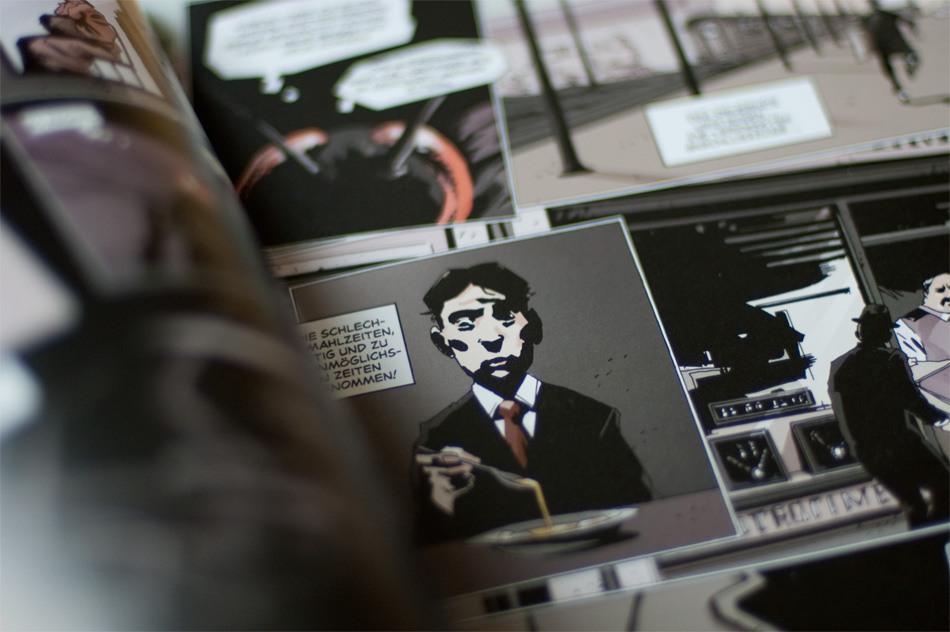 I received this beautiful comic in the mail last friday. An adaptation of Kafka´s "Metamorphosis" by Eric Corbeyran and Richard Horne. I´ve seen it in a shop when I´ve been to Berlin last September but never bought it. Which was stupid. I couldn´t get it out of my head since then. I really appreciate that anything is available at anytime these days. Hooray www! Makes me spend my money that I actually don´t have on even more beautiful things that i actually don´t really need.
Talking about Kafka: This one here is one of my alltime www favorites as well.
And talking about Berlin: I´m going to be back there quite soon. Even if only for a weekend. But still! A weekend in company of old friends i see way too rarely, a lunch with my mum, cocktails and a concert with one of the most brilliant bands ever. Oh, I can´t wait!
Nikon D50