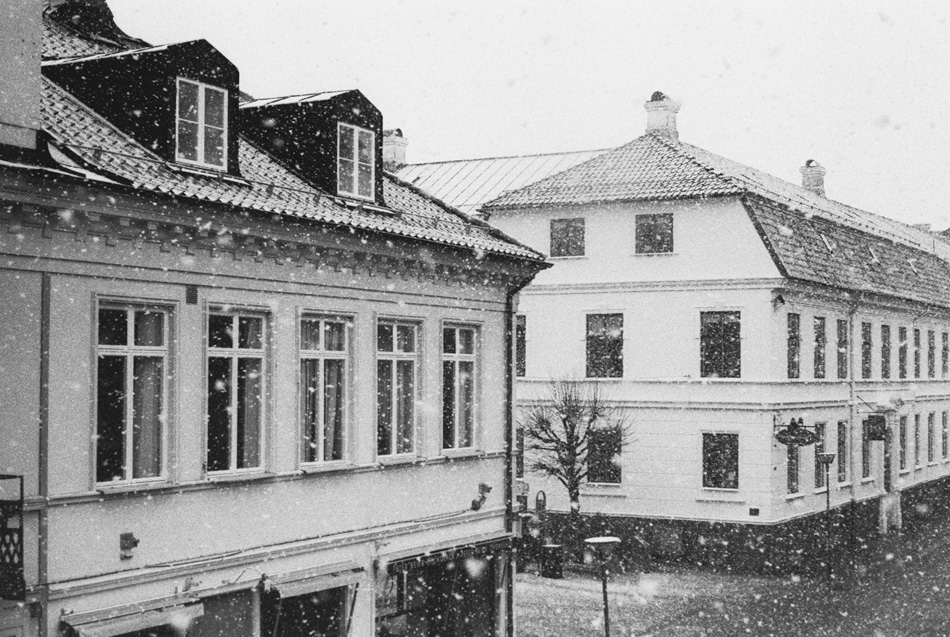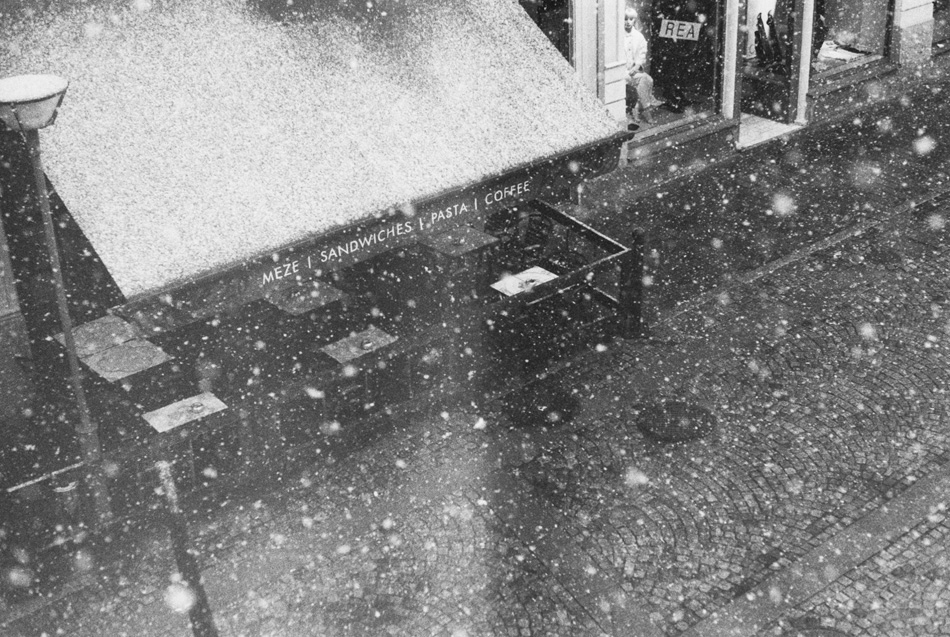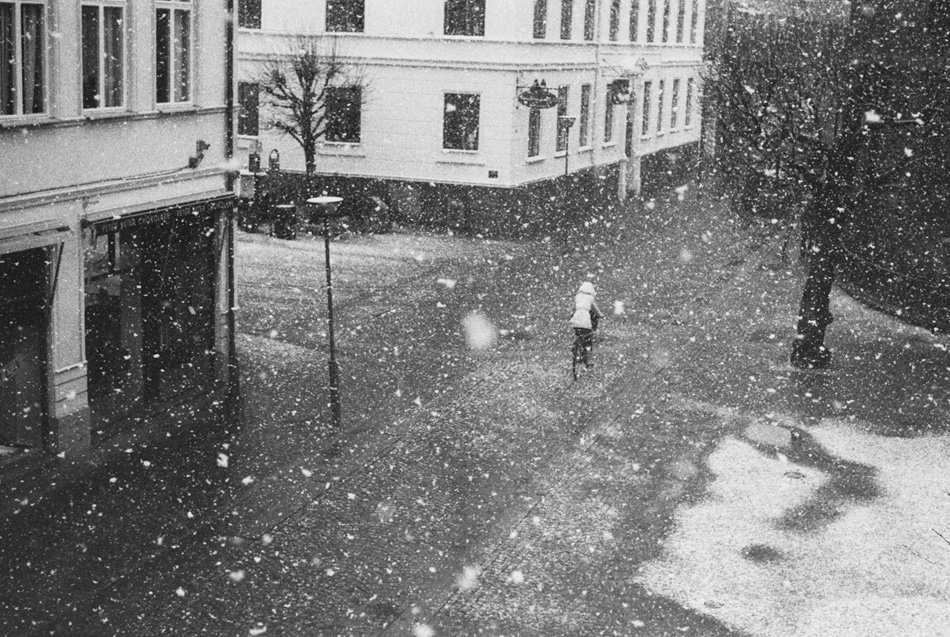 It looked kind of like this outside our window when we woke up yesterday morning. Hello April! You´re such a drama queen! I drew back the curtains, crawled back under the blanket and stayed there until noon.
These ones are taken earlier this year though. Out of the hotel window in Helsingborg. This was a nice stay-in-bed-morning as well followed by an extravagant two hour long hotel breakfast. Hedonism at it´s best!.
But i´d be really happy if we don´t have to see this view for the next few months anymore.
Pentax KX + Kodak TMax P3200