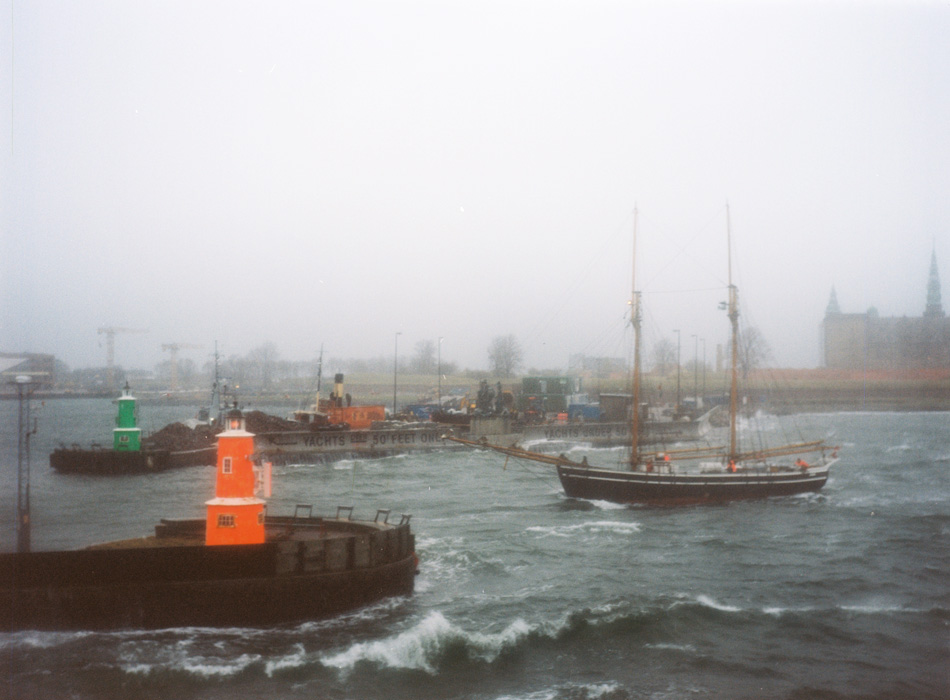 We´ve been to Helsingborg and Denmark last week. We visited the Ai Weiwei exhibition at the Louisiana. They had a quite large Andreas Gursky exhibition here as well. I have to admit that he didn´t leave a deep imprint in my heart. His photography is technically very advanced, detailed, gigantic and monumental. But that´s about it. Nothing really moved me. Well, that might be just me. Twenty years ago one would have felt probably more impressed.
The weather was rather rough so we spent the days with drinking coffee, eating cake and had some really great food in Helsingborg. We stayed at a wonderful hotel with a colossal breakfast buffet. Oh, i like hotel breakfast!
A highlight this week was that i´ve won an ebay auction and got a Zeiss Ikoflex to call mine now. I have got to get outside and take some test shots now.
Lubitel 166+ + Kodak Portra 160VC